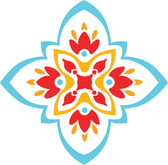 You need that special spice ?
Missing something from abroad ?
Our customers are the best


"What I really appreciate in the Bazar d'Istanbul is the quality of the products. Everything is good, without frills and any excessive prices."
- Tamer K.


"I always find everything I need at the Bazar d'Istanbul. Furthermore, the owners are very kind, it's a pleasure to go there ."
- Valentina A.


"A great little neighborhood grocery store! We are received there with a smile and a lot of sympathy. There are vegetables, fruits, fresh herbs and all the products you are looking for such as eggs, milk, flour, oils, pasta, rice and delicious oriental products (hummus, bulgur spices, cheeses, desserts ). In summer there are plenty of good Valais apricots and other fruits/vegetables from the region. The team is really very caring, it's always a nice moment to go shopping at the neighbor's! You're great. Thank you so much."
- Marion G.


"I've been coming to this store for a long time, for spiny artichokes, anchovies and all the other Sicilian products that are hard to find."
- R. Capilli